What if I told you there was a quilt that was quiltier than all the others?  A quilt made of quilts??  IT IS TRUE, FRIENDS. IT IS TRUE!  Introducing the Keeper Quilt!  I wanted my first design to share with you all to be light hearted and fun. This pattern embraces what we all love —> quilts, duh <— and puts them on display in tall, glorious stacks. Each complete with contrast 'binding' and carefully 'folded', the individual quilt blocks are about the size of an actual 3D folded quilt which just makes my brain so. . . happy??  Tickled?  At peace with the world?  Whatever, it just feels right!
I toyed with naming this pattern the Collector Quilt, but it felt too dismissive of the many hours of work and love we pour into these projects.  Sure, a stash of quilts is a collection, but individually each was slowly and thoughtfully assembled with a specific vision and destiny (too far? haha) in mind.  Anyway, these quilts you keep after making are special!  They are KEEPERS. The Keeper Quilt is a warm tribute to the fascinating and often therapeutic process of cutting fabric apart and putting it back together in the shape of a keepsake that has a special place in our heart.
This version features a variety of Cotton + Steelprints from three collections. I fell in love with the two colorways of suns and mice from the Sunshine collection by Alexia Abegg , and added in complementary colors from the Papercuts collection by Rashida Coleman-Hale. The two color "Cut It Out" prints are so simply perfect and versatile and you need them in your stash NOW!  As I started cutting, piecing, and pairing prints I realized I needed another navy to balance out the color scheme. Hearth in Indigo was the perfect solution and I quickly grabbed some from Fabric Bubb.  Kristina ships SO quickly and has a beautiful selection of modern fabric- go check them out if you haven't already!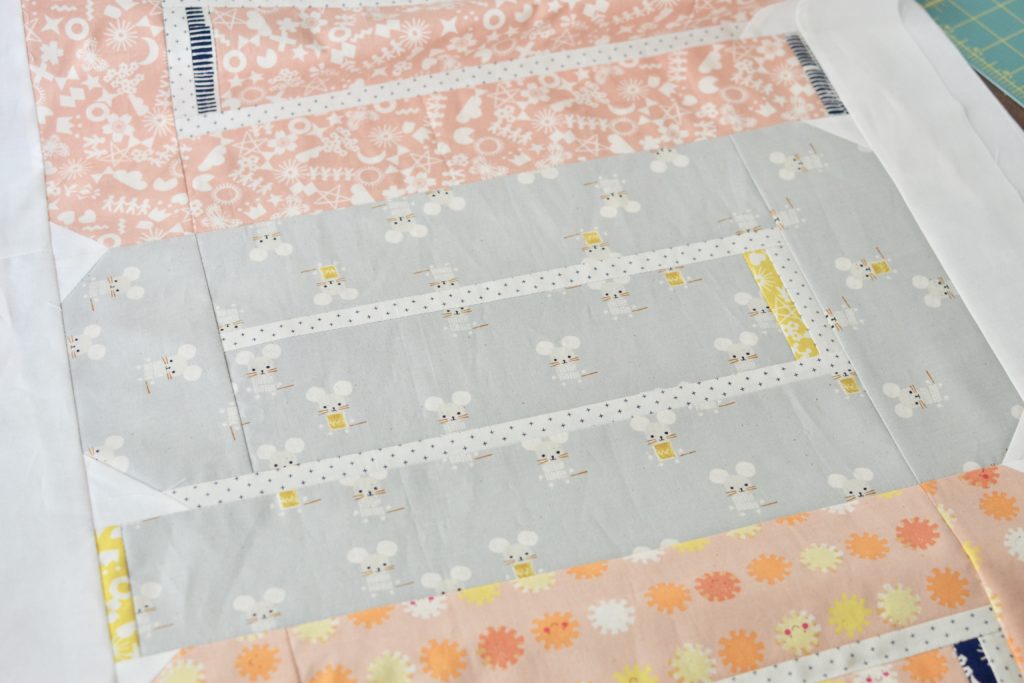 Stay tuned here and on my instagram account for pattern release information THIS SUMMER!  In the meantime I'll be here in front of my computer googling things like "how to technology" and "SEND HELP". Just kidding. But seriously.
-Robin